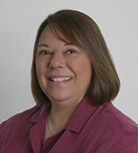 Sandy Lenz has worked in the mind/body field for over 20 years. She was a certified public school teacher, a special needs teacher and has a degree in psychology. Sandy became a hypnotherapist in 1999 and is certified by the National Guild of Hypnotists. In addition to hypnosis, Sandy is a life coach and incorporates EFT (Emotional Freedom Techniques), NLP (Neurolinguistic Programming), and Meridian Energy techniques in her practice.
Sandy is an approved Falmouth Hospital complementary care provider. She has specialty certifications in stress management, pain control, past life regression, metaphysical counseling, weight loss and is a certified Silva Method Relaxation lecturer.
Sandy is dedicated and passionate about her work and gives every person her utmost attention. Her clients acquire tools they can use for the rest of their lives. Helping people solve their problems and realize a more productive and harmonious life, is the goal for every client.